Were you aware that there is a treatment option that is safe, effective, and non-invasive to treat acne, pain, promote skin rejuvenation, stimulate hair growth and assist with healing?
Celluma ® Light Therapy is proven NASA researched technology that can be used anywhere on the body.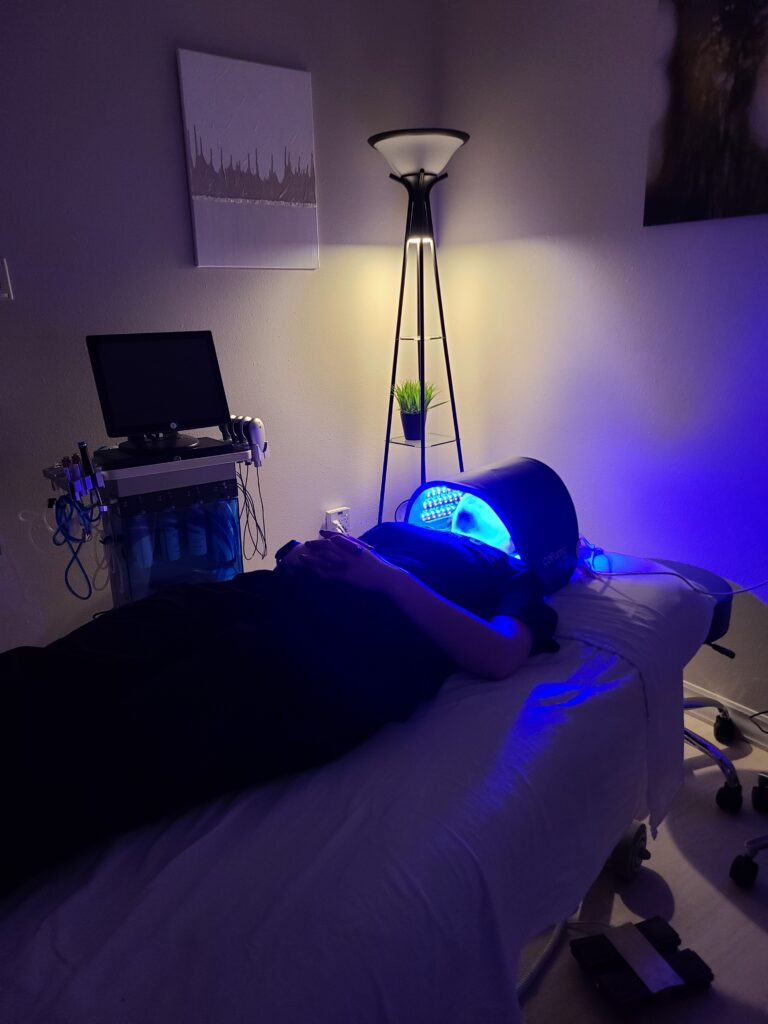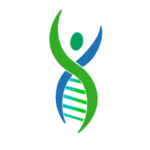 Celluma ® is an FDA cleared device for wrinkles and acne, as well as muscle and joint pain and stiffness. It has also been shown to promote hair growth.
Celluma ® incorporates low light therapy, in which the application of light energy is applied to the body to obtain therapeutic benefits.
Celluma® utilizes a combination of blue, red and near-infrared light emitting diodes (LEDs).
Celluma® provides compromised cells with the energy to regain and restore vitality naturally. This boost of cellular energy leads to an increase in micro-circulation, tissue repair and a decrease in inflammation and pain.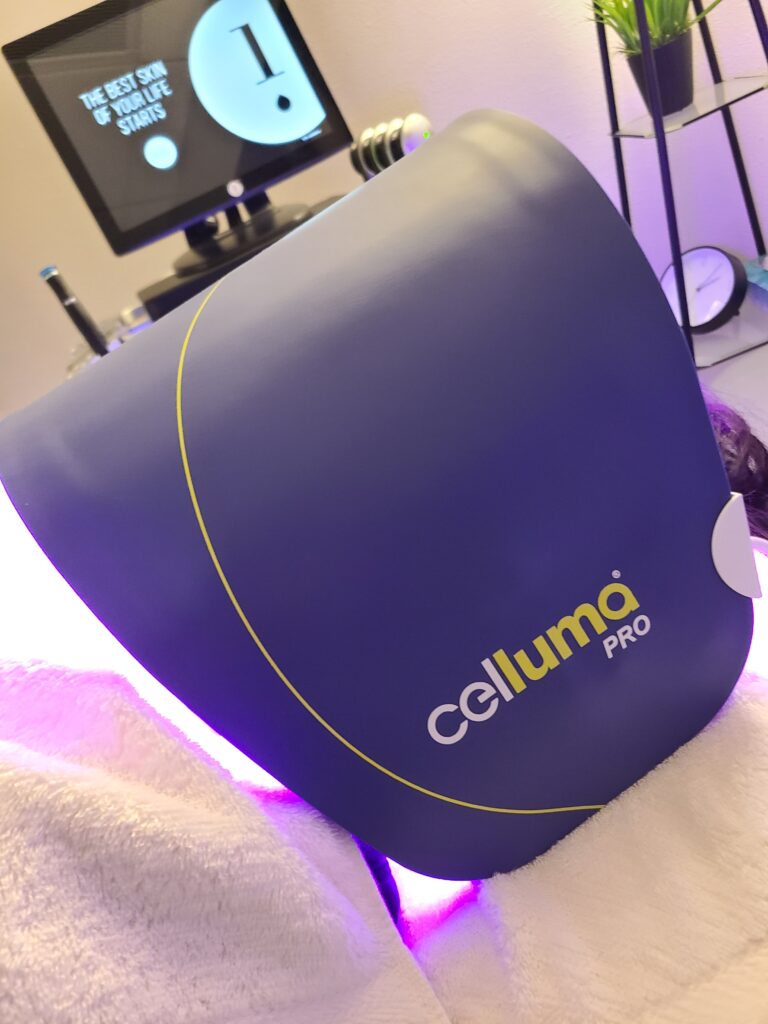 Frequently Asked Questions
What can I expect during a typical treatment?
Your aesthetic specialist with perform a thorough consultation to determine the best approach and plan of care for your needs Most patients require 2-3 treatments weekly for 30 minutes for maximum benefit.
You will wear protective goggles over the face during you treatment during the light therapy session. You may see some brighter lights and feel a sensation of warmth over the area.
What is the downtime post Celluma® treatment?
There is no downtime. You may resume all normal activities after your treatment session.
How long before I see results?
Visible results may be seen within a few days, but typically results are noted a couple weeks post initial procedure.
How long do the results of Celluma® last?
Indefinitely! However, you may require maintenance treatments as you get more birthdays due to normal changes in collagen and elastin that occur to the skin over time.
Who should not undergo Celluma® light therapy?
You should not undergo Celluma® light therapy if you are on any photo-sensitizing medications. Celluma® should not be utilized if you have a history of epilepsy or seizures or know cancerous lesion or metastasis. Celluma® should not be utilized on children under the age of 12 years.