We offer a dissolving clinic for individuals who want to reverse their previous filler treatments. Sometimes this can be the result of an undesirable side effect of filler or the result of wanting to return to a more natural state. Poorly placed filler by an inexperienced injector can cause issues as well.
Filler is hyaluronic acid that, thankfully, has a reversal agent called hyaluronidase should adverse reactions occur. Sometimes people have unexpected consequences from filler placement that warrant dissolving. Hyaluronidase is used to correct these issues.
We see this most often in patients who did not receive their initial dermal filler treatment at Evolve Aesthetics and Regenerative Medicine, but nevertheless we would gladly help anyone in need of our service.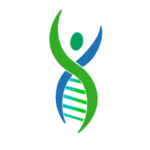 Frequently Asked Questions
What can I expect during a typical treatment?
Your aesthetic specialist will perform a thorough consultation to determine the best approach and plan of care for your needs.
Your provider will numb the area to be treated. A series of injections will ensue with the reversal agent, hyaluronidase, until the filler is dissolved appropriately and to the satisfaction of the client.
What is the downtime post filler dissolving treatment?
There is no significant downtime.
What are the common side effects?
Some mild and temporary swelling, redness and possible bruising at the injection site may be noted. Rarely, allergic reaction.
How long before I see results?
You will see results immediately; the full effect is usually noted within 24 hours.
How long does filler dissolving last?
What is the typical cost of filler dissolving?
Final price dependent on consultation with your aesthetic specialist, but typically:
One site of treatment usually starts at $300.
Who should not receive hyaluronidase?
You should not received filler dissolving if you are pregnant, trying to become pregnant or are breastfeeding.