EmpowerRF by InMode for Feminine Health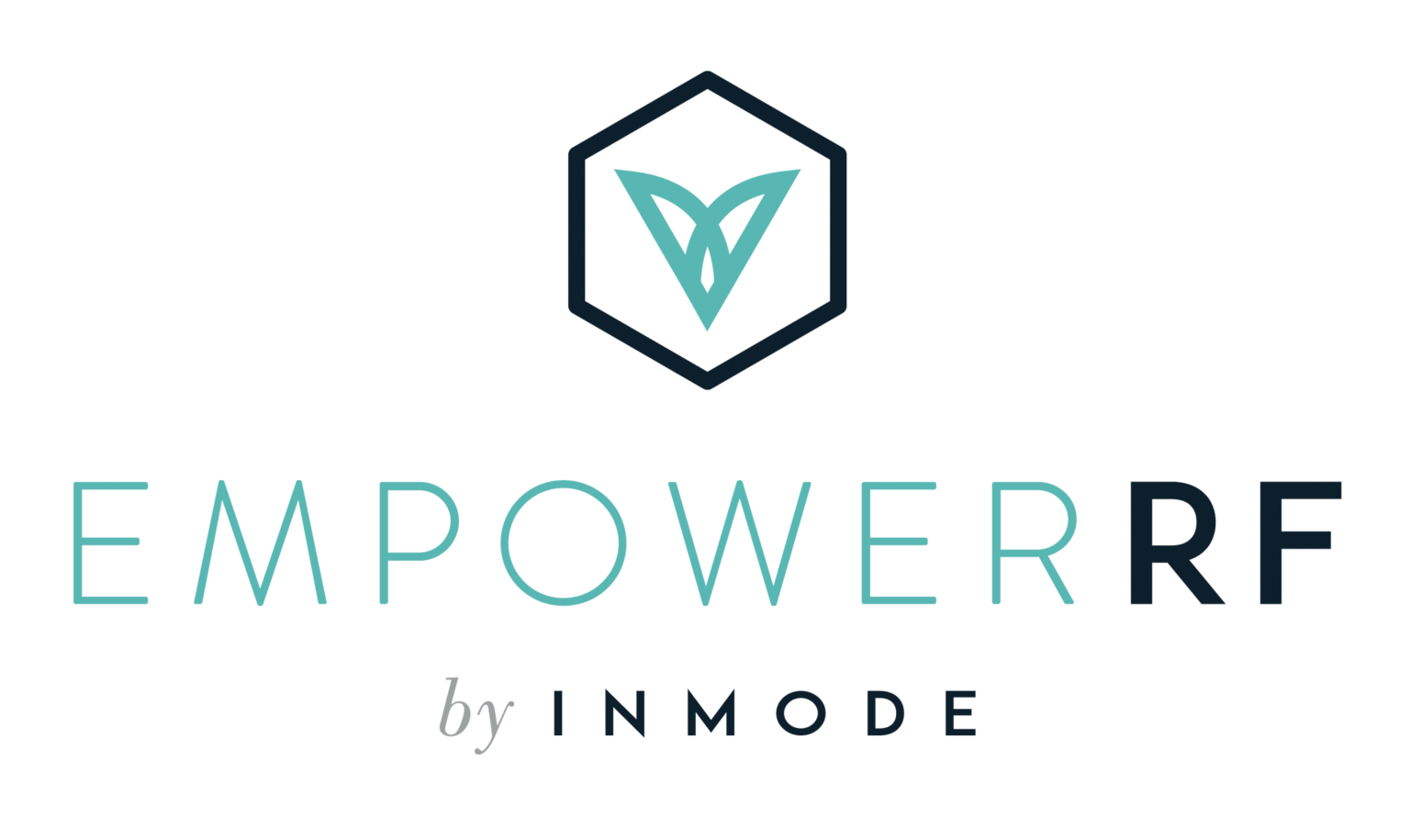 EmpowerRF by InMode is the most advanced multi-functional platform delivering life-changing women's wellness therapies. EmpowerRF expands upon the the previous Votiva platform, adding the Morpheus8V and VTone treatment options. This versatile in-office system provides neuromuscular re-education for weak pelvic floor muscles, relief from stress, urge, and mixed urinary incontinence and pain, improves blood circulation, remodels tissue, targets subdermal adipose tissue, and strengthens abdominal muscles. The EmpowerRF Platform is an FDA approved laser treatment to treat vaginal relaxation, a condition most often caused by childbirth or aging.
EmpowerRF works to tighten the vaginal and pelvic floor muscles, granting you increased strength, control, and confidence. It is a non-surgical vaginal rejuvenation procedure using radiofrequency heat to improve elastin and collagen.
Externally, either Morpheus8V or FormaV technologies can apply radiofrequency heating to treat vulvar laxity (internal vaginal looseness) or labial sagging (external tissue looseness). The result is noticeably tighter, smoother skin and tissues.
The EmpowerRF platform also allows the capability for VTone, a gentle, FDA cleared technology designed to provide intravaginal electrical muscle stimulation (EMS) and neuromuscular re-education to rehabilitate weak pelvic floor muscles, and address stress, urge, and mixed urinary incontinence.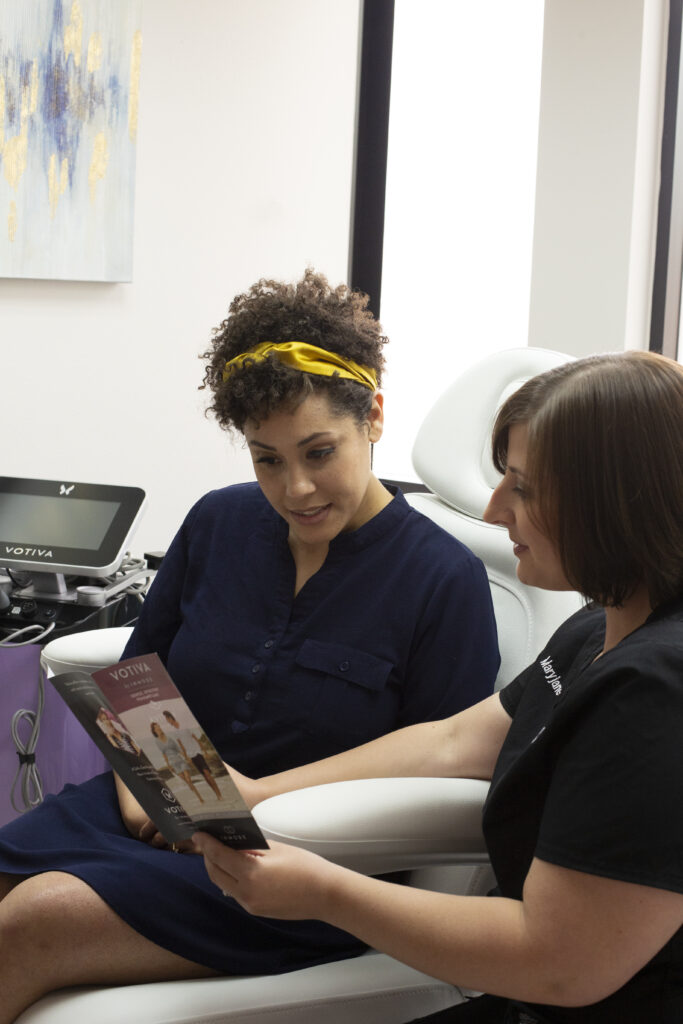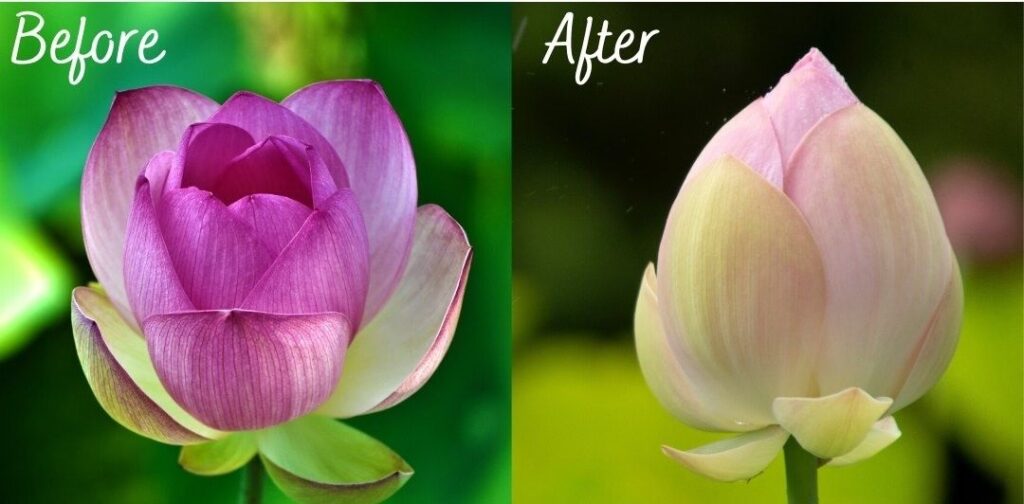 Non-Surgical
Pain Free
Non-Hormonal
Comfortable and Fast
FDA Cleared Technologies
2-3 Visits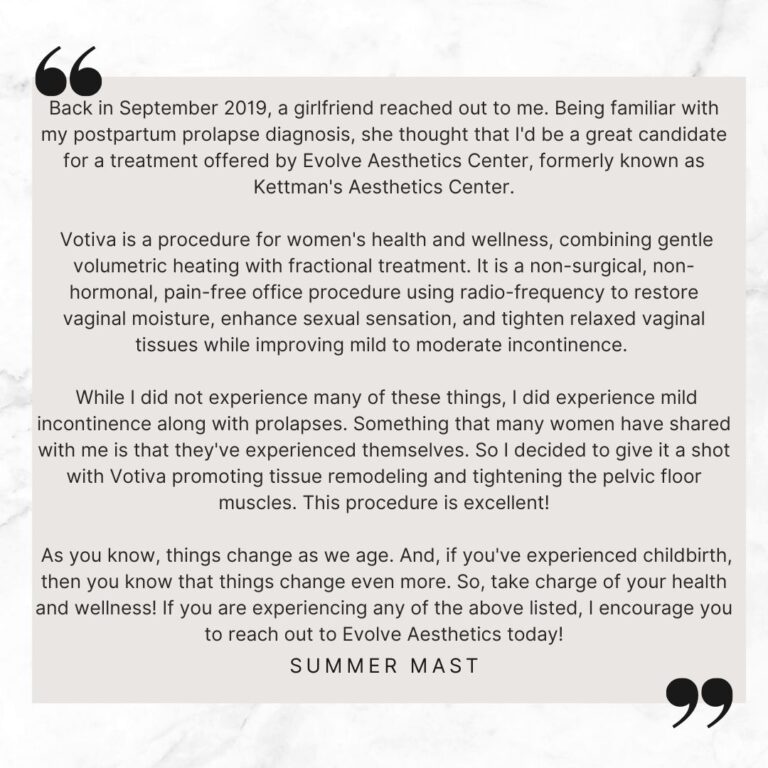 Frequently Asked Questions
What can I expect during a typical treatment?
Your aesthetic specialist will perform a thorough consultation to determine the best approach and plan of care for your needs. Most patients require up to 3 treatments.
Treatment time varies from 30-60 minutes. A wand is inserted internally and/or a handpiece placed externally. Patients can expect to feel is a heating/warming sensation during the treatment. Internal and external tissues are numbed with a topical anesthetics prior to procedure.
With Vtone you will feel internal contractions similar to Kegel exercises that are considered comfortable for most women.
Most patients typically need a series of three treatments, each spaced 2-4 weeks apart.
What is the downtime post EmpowerRF treatment?
There is no significant downtime. However, we do advise patients to avoid placing anything in the vagina 48 hours post procedure.
What are the common side effects?
What patients can expect to feel is a heating/warming sensation during the treatment. There is little to no downtime. While many patients have slight discomfort during/immediately after the treatment, some patients experience no discomfort at all.
How long before I see results?
You may see results immediately!
How long does EmpowerRF last?
Indefinitely! However, you may require maintenance treatments.
What is the typical cost of EmpowerRF treatments?
Final price dependent on consultation with your aesthetic specialist and your specific goals, but typically:
VTone only package of 6 treatments $1500
M8V/FormaV Internal and external vaginal treatment, one treatment $1500, series of three treatments $3000
VTone with M8V/FormaV internal and external treatments-one treatment $1800, series of three treatments $3999
Mommy Makeover! Includes M8V/FormaV internal and external treatments series of three, M8 Body treatments to the abdomen series of three, and VTone series of six $4999
Complete vaginal restoration, to include internal, external treatments (3) and O shot-pricing starts at $3600 without V tone, $5000 with VTone
Maintenance treatment: $800
Who should not receive EmpowerRF treatments?
You should not receive Votiva if you are pregnant, trying to become pregnant or are breastfeeding. Likewise, if you have a pacemaker or internal defibrillator. Please let your aesthetic consultant know if you have a history of a permanent implant in the treated areas, such as metal plates, screws, silicone implants or an injected chemical substance. Notify provider of any current medical history of cancer, especially skin cancer or pre-malignant moles. Notify provider of prior history of herpes simplex infection, psoriasis, eczema, rash or excessively/newly tanned skin. Be sure to notify provider as well if you have the following: an impaired immune system due to immunosuppressive diseases or are on immunosuppressive medications; severe cardiac disease, liver or kidney disease; uncontrolled diabetes or thyroid dysfunction; epilepsy; uncontrolled hypertension; history of keloid scarring or any condition that might impair healing of skin. Be sure to discuss with your provider any surgical, invasive or ablative procedure in the treatment are in the last three months, use of isotretinoin (Accutane) within last 6 months or any placement of fillers in past 6 months or Botox in past 2 weeks.