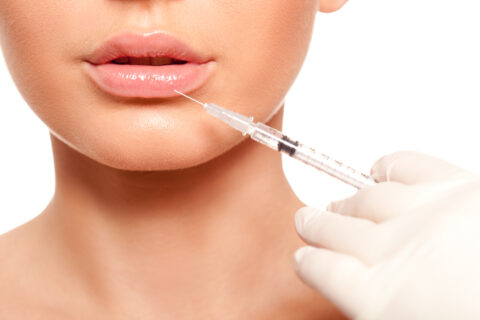 Another very popular injectable that Evolve Aesthetics and Regenerative Medicine offers our clients is Juvéderm®. Juvéderm® facial fillers are smooth, clear gels made from hyaluronic acid that are injected beneath the skin.
Fillers add volume to areas of volume loss and smooth out lines in areas where elasticity has been lost. Volume loss and decreased elasticity occur as we get older.
Fillers can be used in the cheeks, nasolabial folds, lips, smile lines, marionette lines.
Fillers can also be used for chin augmentation and as a treatment option for scarring.
*Collection of Juvéderm® products are used depending on area of face needing treatment.
Covering Cedar Falls and Waterloo, let Evolve Aesthetics and Regenerative Medicine enhance your natural beauty with Juvéderm® today!
Lift It, Smooth It, Plump It!
Add Volume to Lips and Cheeks
Smooth Out LInes
Long Lasting Fillers
Non Surgical
Natural Looking
Instant Results
Just call us. We can answer all your questions!
(319) 236-7752
Frequently Asked Questions
What can I expect during a typical treatment?
Your aesthetic specialist will perform a consultation to determine the optimal Juvéderm® product and dosing to get the desired look you want. You will be given a topical anesthetic and ice to help with the discomfort. A needle and/or a blunt tip needle with cannula will be used to inject the Juvéderm® into the appropriate area.
Will I look like myself after Juvéderm®?
Absolutely! Just with a more youthful, natural appearance!
What should I do prior to my Juvéderm® appointment?
You should schedule your filler appointment at least 2 weeks prior to a special event. You should also avoid dental procedures 2 weeks before and 2 weeks after filler placement.
Avoid anti-inflammatory/blood thinning medications, if possible, for 7 days prior to injection. This includes medications and supplements such as aspirin, vitamin E, ginkgo biloba, ginseng, St. John's Wort, Omega 3/fish oil supplements, and NSAIDS (such as ibuprofen, Motrin, Advil, Aleve, naproxen, etc.).
Avoid consuming alcohol 24 hours prior to filler injection appointment.
If you have a history of cold sores please let the aesthetic provider know, as this may warrant anti-viral medication prior to treatment.
What is the downtime after a Juvéderm® treatment?
There is no significant downtime. However, we do advise patients to limit certain activities post injection. Avoid significant massage of the area post injection unless instructed to do so by the provider. Avoid strenuous exercise or excessive heat or sun 24 hours post filler injection, as well as avoid excessive heat or sun for 72 hours. Avoid excessive salt or alcohol consumption after a treatment, as these can increase your chances of swelling. We also advise patients avoid dental work 2 weeks post filler injection.
What are the common side effects?
The most common side effects reported include redness, swelling at site of injection. Mild bruising and bleeding could also occur. Some mild pain, tenderness, firmness, lump/bumps have also been reported.
One of the risks with filler injection is unintentional injection into a blood vessel. Although rare, the complications could be serious and permanent and include vision abnormalities, blindness, stroke, temporary scabs or permanent scarring.
How long before I see results?
You will see results instantly after injection; however, most patients see the full effects 14 days after their initial injection. Your provider will have you follow up two weeks post injection to monitor how the filler has settled into the desired injection site.
How long does facial fillers last?
Results can vary depending on amount and site of injection. Typically Volbella to the lips lasts 9-12 months, Volbella to the tear troughs up to 2 years. Juvéderm® usually lasts 12-18 months, Voluma up to 2 years.
What is the typical cost of Juvéderm® filler treatments?
Final cost is dependent on thorough consultation with your experienced aesthetic injector.
Pricing starts at $525, depending on area treated.
Who should not receive Juvéderm®?
You should not receive Juvéderm® line of fillers if you are pregnant, trying to become pregnant or are breastfeeding. You should not receive Juvéderm® if you have a prior history of an allergic or inflammatory reaction to Juvéderm®. Caution should also be demonstrated in those with histories of allergic reaction to lidocaine, as some Juvéderm® products contain lidocaine to help with the discomfort. Individuals with history of autoimmune or inflammatory responses should discuss with their provider before undergoing a Juvéderm® treatment.