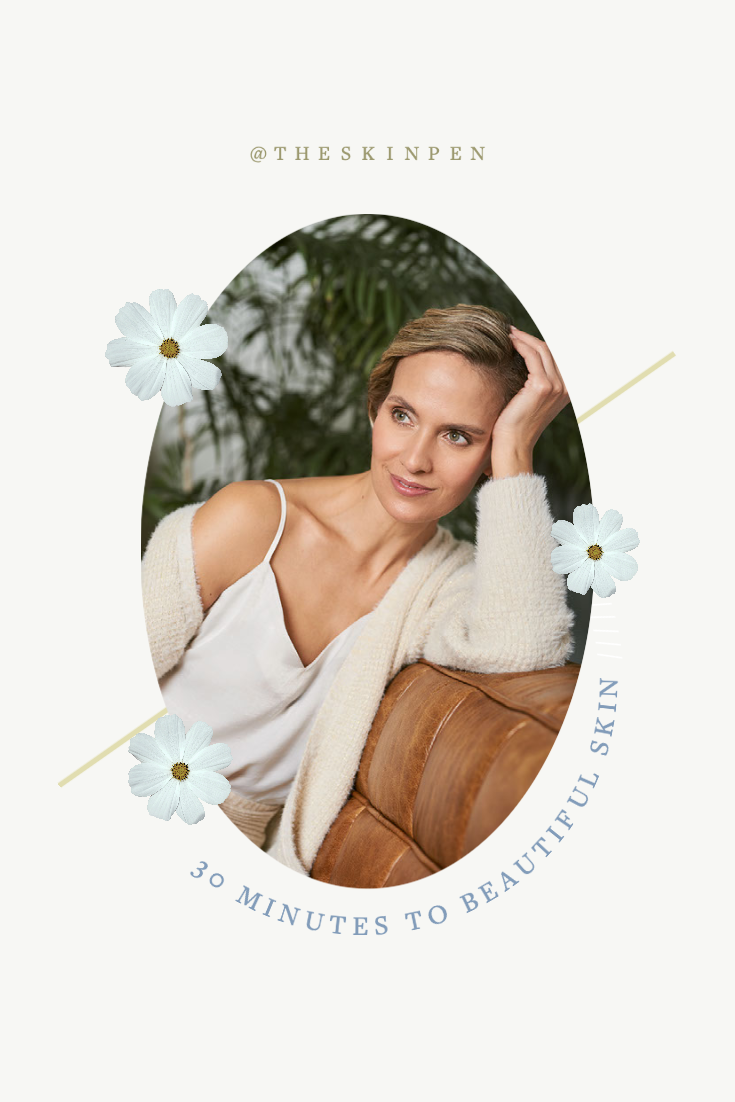 SkinPen® creates controlled microinjuries to stimulate the body's natural wound healing process.

The micro-injuries trigger the release of cytokines and growth factors that lead to remodeling of the tissue and boosts collagen.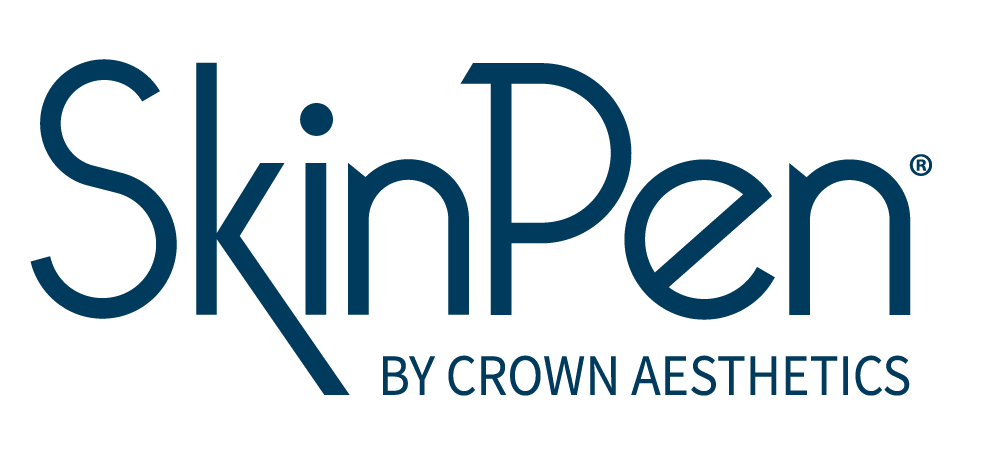 SkinPen® is an FDA approved micro-needling device for ALL skin types to safely and effectively treat facial acne scars for individuals aged 22 years and up.
SkinPen® reduces the appearance of wrinkles and skin irregularities to improve overall skin appearance with as few as three non-invasive and affordable treatments spaced 4 weeks apart.
SkinPen® may be used on the face and neck.
Decrease Wrinkles
Improve Skin Complexion
Reduce Skin Irregularities (includes acne scarring)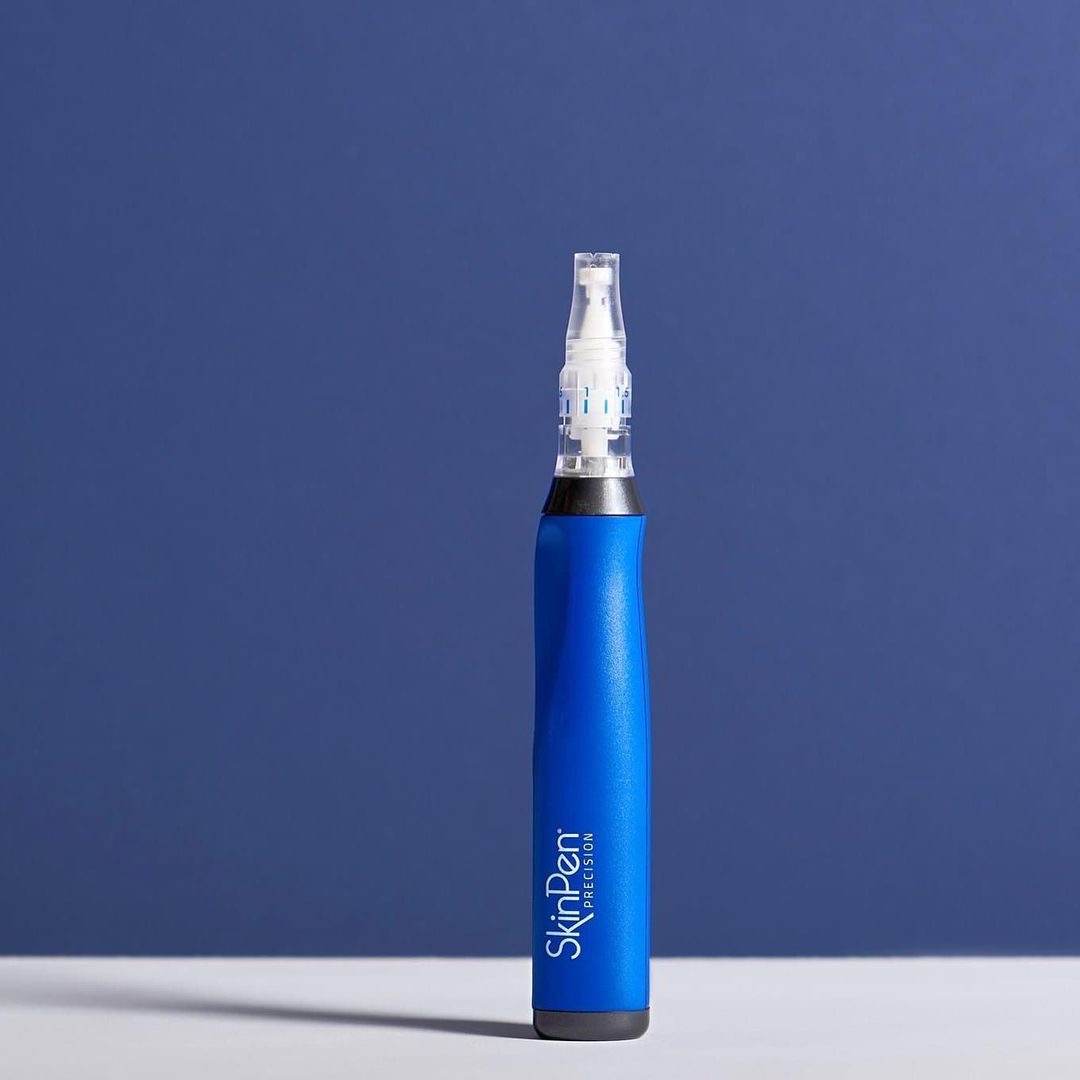 Frequently Asked Questions
What can I expect during a typical treatment?
Your aesthetic specialist will perform a thorough consultation to determine the best approach and plan of care for your needs and desired look. Most patients require a minimum of 3 treatments for maximum benefit, each spaced 4 weeks apart. Those with deeper acne scarring could require up to 6 treatments.
Treatment time varies from 30-60 minutes. First, a topical anesthetic is applied prior to procedure for patient comfort. Next, SkinPen® is applied to the areas of concern. You may feel a slight vibration during the procedure and hear a faint buzzing sound.
What is the downtime post SkinPen® treatment?
There is no significant downtime. However, we do advise patients to limit certain activities post procedure, including no make up or sunscreen for 24 hours and no Vitamin C or E application to the face until 5 days post SkinPen®. You will be given SkinFuse Rescue Calming Complex to soothe your skin and reduce inflammation post SkinPen® treatment.
What are the common side effects?
The most common side effects reported include pink or red discoloration at sites treated by SkinPen, similar to a mild to moderate sunburn. This will typically resolve in 24 hours, but may persist 2-4 day in other individuals. You may also experience dryness, rough skin, tightness, itching, or peeling, as well. Although most patients report no significant discomfort to SkinPen, some individuals may experience mild tenderness or burning.
How long before I see results?
Most patients see the full effects of their SkinPen® treatment typically 60-90 days after their initial treatment.
How long do the effects of SkinPen® last?
Indefinitely! However, you may require maintenance treatments every 6-12 months as you get more birthdays due to normal changes in collagen and elastin that occur to the skin over time.
What is the typical cost of a SkinPen® treatment?
Final price dependent on consultation with your aesthetic specialist, but typically:
Face, one treatment: $300
Face, package of three treatments: $750 (savings of $150)
Neck add on: $75
Décolleté add on: $75
PRP add on (1 treatment) for enhanced production of growth factors for repair of damaged skin: $300
SkinPen®/PRP package (1 treatment) : $600
SkinPen/PRP package (3 treatments): $1500
Who should not receive a SkinPen® treatment?
You should not receive SkinPen® if you are under the age of 22 years. SkinPen® should not be used on patients who have active skin cancer in the treatment area(s); open wounds, sores, or irritated skin in the treatment area(s); an allergy to stainless steel or anesthetics; a hemorrhagic (bleeding) disorder or hemostatic (bleeding) dysfunction; are pregnant or nursing; or are currently taking drugs with the ingredient isotretinoin (such as Accutane).