Do you suffer from decreased sensation and pleasure or have the inability to achieve firmness during relations?

Difficulty maintaining firmness until your partner is satisfied?

Do you have noticeable decrease in size that is often seen with the aging process?

Or an angle that causes pain to inability to have sexual intercourse?

If so, you would benefit from the Priapus P-Shot™.
The P-Shot™, is a non-surgical treatment which increases girth and length of the penis as well as increased sensitivity and desire. Results are fast and relatively painless. As such, you can expect better, healthier sex and improved relationships.
In regards to Peyronie's Disease, the P-Shot leads to a straighter and firmer erection by decreasing inflammation, increasing circulation, and remodeling scar tissue.
Just call us. We can answer all your questions!
(319) 236 7752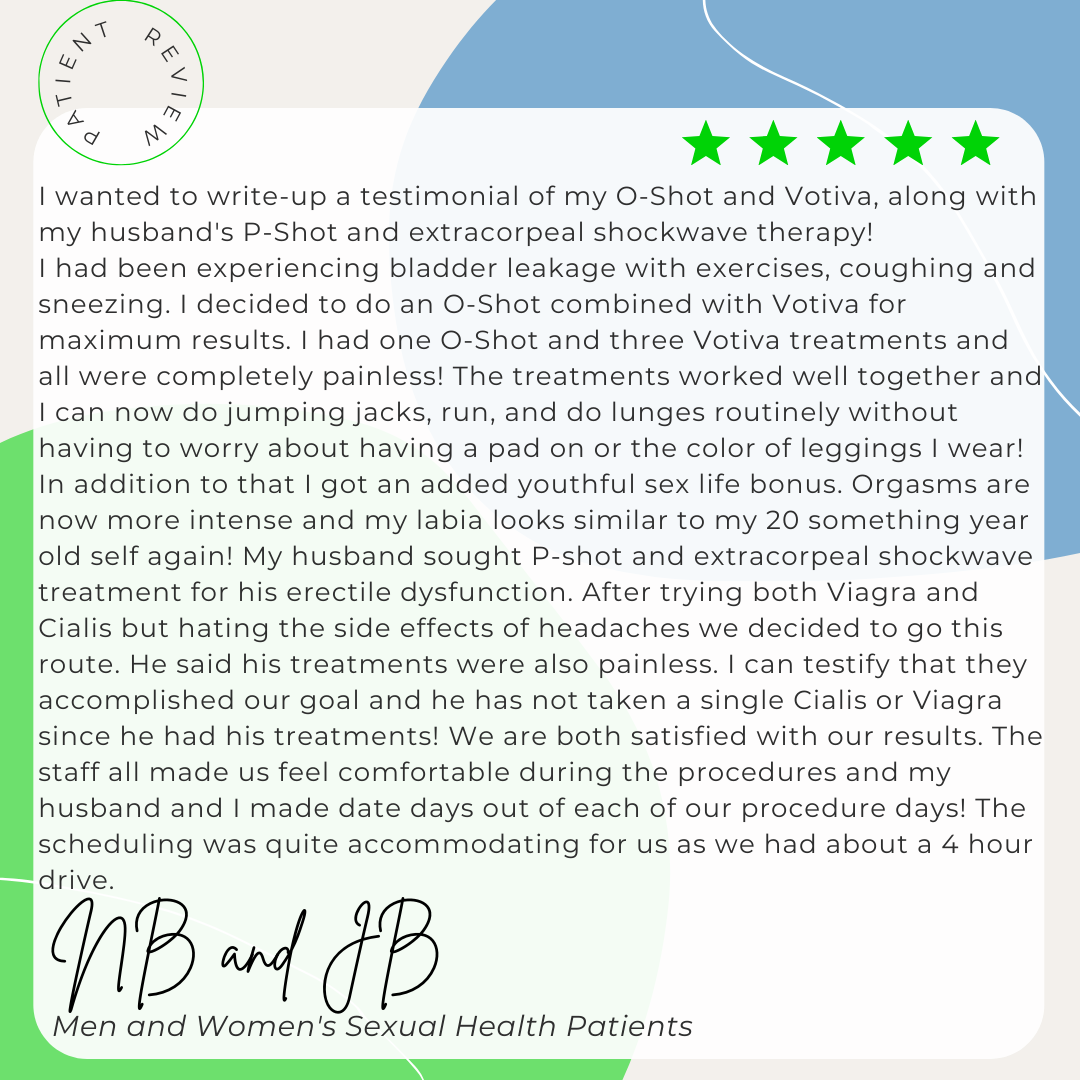 Frequently Asked Questions
What can I expect during a typical treatment?
Your aesthetic specialist will perform a thorough consultation to determine the best approach and plan of care for your needs.
Your blood will be drawn and spun in a machine into plasma rich platelets (PRP). The PRP contains cell regenerating growth factors which, when injected into specific areas of the penis, trigger stem cells to increase blood flow and generate healthy tissue growth as well as help improve the vascularization of the area.
There is minimal discomfort with the P-Shot™. The area is numbed with a topical anesthetic. The injection feels like a slight pinch or warm sensation. It is quick and generally takes about 30 minutes to complete.
What is the downtime post P-Shot™ treatment?
There is no downtime. You can enjoy sexual relations day of the procedure.
What are the common side effects?
Most patients experience minimal to no side effects after receiving the P-Shot™. However, you may experience mild redness, swelling and/or numbness for the first few days to one week.
How long before I see results?
You may experience an increase in sexual desire and pleasure immediately, but full results are usually seen within two-three months.
How long does the P-Shot™ last?
Although individual results vary, most results last approximately 6 to 12 months.
What is the typical cost of P-Shot™?
Who should not receive the P-Shot™?
You should not receive the P-Shot™ if you are a smoker, as results are less reliable.